THE COMPANY provides software to pathologists that quantifies diagnoses and speeds up image analysis. Its software applications work with all digital slide scanners and digital pathology systems available today, to allow automated image analysis in drug discovery, toxicology studies and companion diagnostics.
Seed financing in 2013
series A in 2016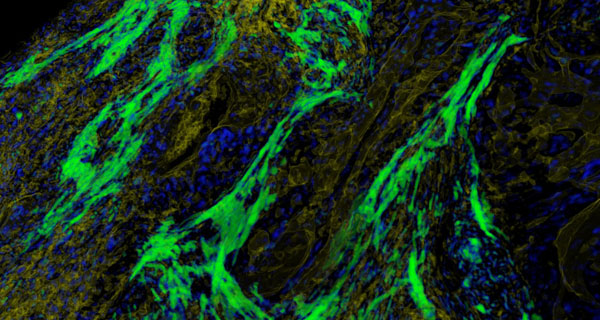 In drug discovery and development, microscopy pathology slides are used to stage diseases and to evaluate the effects of treatment. MicroDimensions provides viewers of whole slide images free of charge, used by many researchers throughout the world to visualize, pan, zoom and scroll very large 3D images and to interactively measure microscopic elements. Outspace gives the best volume measurement available today, crucial in for instance oncology research. Slidematch aligns different stains, allowing rapid correlation computation even on a high magnification level. microDimensions sells licenses and provides pathology services to leading pharmaceutical- and medical device companies like Merck Serono, Biogen and Medtronic as well as research foundations like NIH.
Spun out of the Technical University Munich (TUM) from the chair of Computer Aided Medical Procedures, software engineers Dr. Marco Feuerstein, Dr. Martin Groher, Dr. Hauke Heibel and Dr. Stephanie Starke founded microDimensions in 2011. Their aim is to play a leading role in digital pathology, both in research and in the clinic.
Adriaan Hart de Ruijter co-led the Seeding round and collaborated with the consortium and the founders in the board to bring the company from the design- to the early adoption stage. 'Adriaan supports us with strategic insight and an invaluable network of people in the sector', according to Dr Martin Groher. Currently Adriaan leads the Series A, which will help kickstart the company in major collaborations with R&D departments in biotech and pharma.